loneoceans labs | Garage Sale (temporary placeholder page)
---
Garage Sale! -

(check back frequently!)

Overview
This page will list various (mostly Tesla Coil and electronics related) items which I feel I no longer need and think some other hobbyist might put it to better use than myself. Offering these items for sale here instead of ebay also allows us to avoid eBays exorbitant ~10%+ fees. This page will be frequently updated as I have more items I want to put on sale.
Items are listed in USD with estimated shipping costs in US. Will also ship internationally. For enquiries, please drop me an email at loneoceans [at] gmail [dot] com.

Items for Sale
2x CM600DU-24F IGBT Modules
1200V 600A Half-bridge IGBT Modules with Superfast Recovery Diodes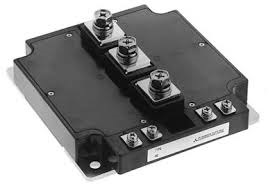 I bought four of these modules a while back thinking of building a big DRSSTC unfortunately they have been sitting un-touched for a bit too long. I'd like to offer 2 of these nice IGBT modules for sale. They come in the nice double-sized half-bridge modules each will make an excellent large full-bridge inverter. The modules will also work great for other high power switching projects. Note the F series come with a RTC which should be disabled if you are planning on over-driving them. These can be done by opening up the case and cutting the wires to the RTC as I did with my DRSSTC 2 and DRSSTC 3.
Datasheet: http://www.pwrx.com/pwrx/docs/cm600du-24f.pdf
This sale is an offer for TWO modules for $135. Has been Sold!
---
Back to loneoceans labs. (Updated Mar 2016)